Techtextil 2022, come to see our ECO-textile solutions!
Our Innovation at Techtextil
Bio, Renewable, sustainable solutions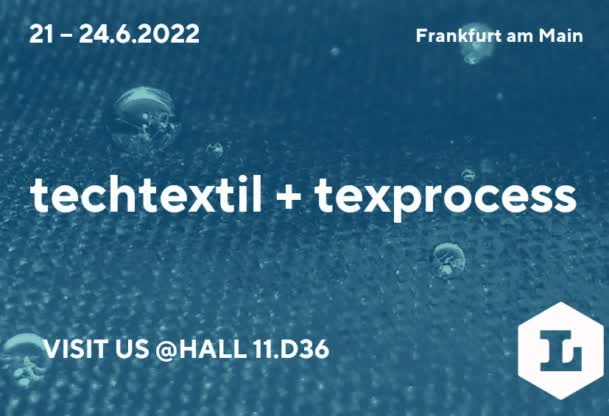 Finally, after three long years, we have the pleasure to meet our customers at Techtextil again!
Lamberti, before the pandemic, was already committed to putting forward a different idea of textile, focused on sustainable technologies to reduce the environmental impact and increase the safety of the industrial processes.
It is hard to realize a technical textile and synthetic material leather like, for example for sportsgoods, fashion industry, or automotive, with the highest renewable content and the lowest environmental impact. It is hard to obtain the same high standard, performance and quality when the textile is manufactured from a new innovative and renewable origin.
It is not only an aspect of chemistry and having the right product, but it is a combination of deep knowledge of the manufacturing process, materials, and the capability to innovate.
For that reason, we are glad to be present at the Techtextil 2022 with a stand dedicated to these themes showing the new developments in biobased technologies and the meaning of cooperating with our customers to create sustainable values.
Visit us at @Hall 11.D36 and get impressed by our New:
- Renewable Biobased products offer
- Eco textile solutions
- Innovative solutions for Digital Printing and Textile Coating & Finishing
Book your time with us @ Frankfurt by mail: textiles@lamberti.com